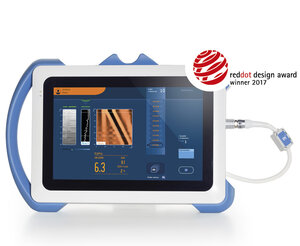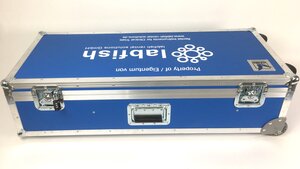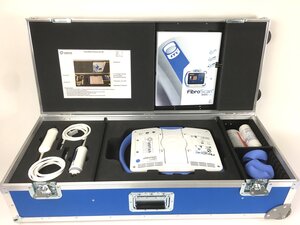 Echosens FibroScan mini 430plus
The FibroScan is a non-invasive device for assessing the hardness of the liver using elastography. It allows for an estimation of the degree of liver scarring which occurs in chronic liver disease, including chronic hepatitis C, chronic hepatitis B, chronic alcohol abuse and fatty liver. The basic idea is that the more fibrosis and scarring occur, the higher the liver stiffness reading will be.

The FibroScan mini 430plus offers all the features of the larger FibroScan instruments. The compact design makes it ideal for the use in clinical trials. Our instruments include the probes M and XL as well as the CAP option.
Technical data
---
Dimensions (WxDxH): 280 x 400 x 95 mm
Weight: 5 kg (without probes)
Product was added to watchlist